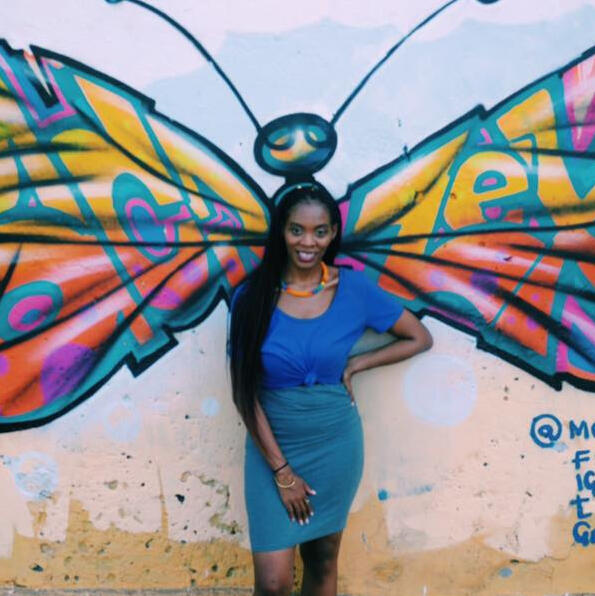 🙋🏾 Hi, I'm Meshia!
Founder of Cool & Collected Africa. Digital Strategist and Sourcing Consultant for Beauty, Lifestyle, Wellness, and Travel Brands. Plantain Connoisseur. Bridger of the Black Atlantic. Young Griot. The Plug.
Armed with her nomadic spirit, curiosity, and business savvy, Meshia seamlessly blends her seemingly different yet interconnected academic, professional, and creative curiosities into every single thing she does.

Inspired by her travels across 14 African nations and counting, she founded Cool + Collected. At Cool & Collected, Meshia partners with master artisans to design contemporary fashion and home accessories using traditional craftsmanship techniques of the African Diaspora.

When she's not working or talking about herself in third person, you'll find her: exploring whatever city she's in, spending time with family and friends, and researching her family's genealogy.
SELECT WRITINGS, FEATURES, & INTERVIEWS
currently
One of the questions people ask most often is, "what are you doing now?"... so, I created this page to share what I'm up to.

What I'm working on professionally:
-fully launching [Cool + Collected Africa] (http://coolandcollectedafrica.com/)
-digital strategy plans and execution for a few beauty, lifestyle, & travel brands
-digital products/templates for small biz owners

What I'm working on creatively:
art journalingflipping thrift store finds
Things I'm learning about:
-the African Diaspora across the world.
-plant dyes and eco-printing textiles
-making organic brews + spirits from produce.
-Ayurvedic living & how to build daily routines + rituals according to my unique Dosha constitution.
-building and securing generational wealth.

Things I'm doing more of: cooking and eating. eating and cooking. traveling. talking to elder humans about life, history, and everything in between. random dates, meals, and get-togethers with close friends. phone calls. sleeping. taking even more risks. public speaking. betting on myself.

Things I'm doing less of: emails. texts. playing small.

Things I'm thinking about deeply: transnationalism. relationships of all kinds. routines. rituals. habits. plantains.